CLIPCHAMP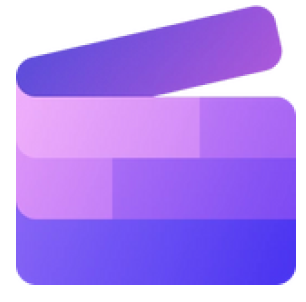 Video editor change with windows update
You may still have access to the Windows Video Editor tool in the
Photos app. Instructions for that are here
https://sjsdhelp.zendesk.com/hc/en-us/articles/7782509725595-
Create-films-with-a-video-editor

Due to a recent Windows update, that's no longer
available in Photos. You can install "Legacy Photos"
from the Microsoft Store to still use that program,
or you can use the new video editor, Clipchamp.
Clipchamp can be installed from the Microsoft Store or
accessed in a browser at https://app.clipchamp.com/
You'll use the "Continue with Google" option and sign in with
your district account.

The free version has everything needed for basic video editing.
You can select "Create a new video" or "Record something"
You can upload your recorded videos to edit and there are
templates available for various apps such as Youtube or
Instagram.


You can also record yourself while recording your screen
or just record your screen. You can overlay text, add
music, and transitions.
This guide has some basics to get started
https://help.clipchamp.com/en/articles/1508549-how-do-iedit-
a-video-in-clipchamp